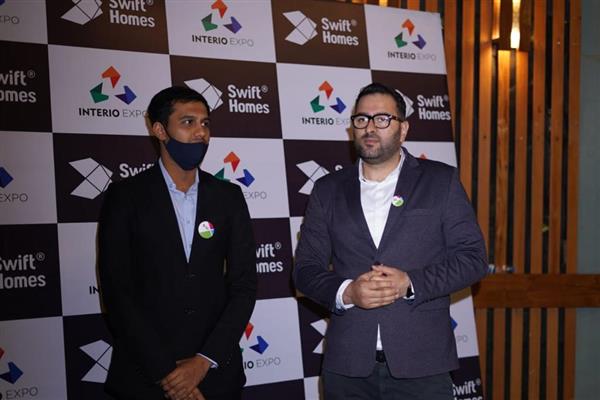 Srinagar, April 01: (KNS) Swift Homes, Kashmir's largest home decor chain, today launched a web-based application designed to act as a bridge between the general public and skilled workers, in the home decor industry. real estate and interior design of Jammu and Kashmir – at its one-day InterioExpo, here at SKICC in Srinagar.
The website, named www.swifthomes.in/pool, is the first and only resource website where contact details for carpenters, masons and other skilled tradespeople will be available to the general public.
The information will be available free of charge to anyone wishing to access it. In addition, there will be no registration fees for workers who intend to register on Pool, with the aim of finding work.
"This is a huge leap forward in the hitherto unorganized real estate sector in Kashmir. It will not only connect people with the workforce but also bring a semblance of responsibility to the sector," said said Salman Qadri, co-founder of Swift Homes at the InterioExpo.
At the impressive gathering, the work of dozens of skilled workers from the vibrant real estate sector was recognized and they were rewarded by Swift Homes for their dedication to making the sector a better industry.
Prizes and certificates were distributed to these workers and partners in the sector.
Workers also learned about new trends and technologies impacting the interior design and real estate industry today.
About Expo:
With an implosion of information, in the age of social media, the customer is exposed to cutting-edge designs, brands, products, services and technologies from around the world.
The same goes for our industry, the home decor industry and the people associated with it. As part of this huge and dynamic industry, each of us, including the workforce, service providers and product sellers, must up their game.
Upping our game means staying up to date with the latest technologies, what drives the service industry and how we can meet our customers' needs in the best possible way – satisfying their need to have only the better.
This InterioExpo aimed to raise awareness among our artisans, manufacturers, industrialists, architects and others through discussions around innovations in the products and services of our industry.
About Swift Homes:
Swift Homes has a 30+ year history of providing the best hardware and decor. We have an unrivaled talent for selecting brands from around the world and bringing in the most skilled workers to execute our projects.
We have a base of thousands of loyal customers, whom we have served and made their experiences unforgettable. The versatility of our product line puts us a cut above our competitors!
We are proud of the quality we have assured on products such as modular kitchens, plywood, laminates, modular cabinets, appliances and other products. (KNS)